Hey so glad you stopped by…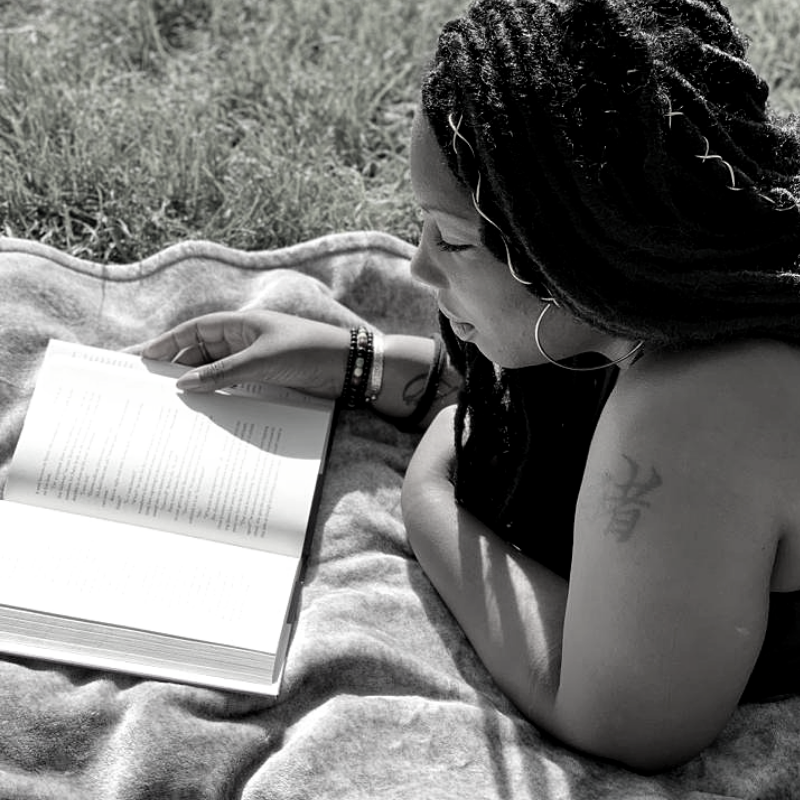 Welcome to my little corner of the internet, pull up a seat, and let's chat!
I'm Lalaa, a book blogger and community + culture writer. I live in Tdot aka The 6ix aka Toronto, with my lovebugs #TheCombrats, and my puppy Kallie.
I'm a vegan and I love both coffee and tea, depending on my mood.
So let's talk about books because that's why you're here right?!
I think it's pretty fair to say that I've always been well-read, as an English lit major, reading has always been my jam. But reading books non-stop in college compared to trying to get through a book when you have kids and work, well that's a whole different thing.
To be honest, my reading game had severely dropped off,  so in 2018, I challenge myself to read 100 books and donate 100 books to my favourite charity Books for Africa. Here's the full story. 
And let me tell you IT WAS HARD,  especially since I aimed to read diverse books. I was on a mission to find and read the books no one else was reading. I documented my journey on Instagram and something so amazing happened, people were fascinated with my journey and as result, I decided to start this blog and the TBGR Book Club Sisterhood, in an effort to help people find diverse reads and discuss them.
Here's the thing, I realized that people needed help because if you didn't make a conscious and active effort to seek books by diverse authors then by default you wouldn't find them, and for me, that just wasn't okay. 
There's a quote from one of my favourite books, Homegoing by Yaa Ghasi, that has always stuck with me and continues to lead my mission.
---
"We believe the one

who has the power

. He is the one who gets to

write the story.

So when you study history, you must always ask yourself, Whose story am I missing?

Whose voice was suppressed

so that this voice could come forth?" 
---
And for me that quote is key.
My aim to highlight the voices that have been suppressed, in hopes that if we diversify our bookshelf it also helps diversify our approaches, bridge the gap, and break down some of the barriers that exist in our community.
Remember if you're reading what everyone else is reading then you'll probably think the way everyone else is thinking. 
Lalaa Comrie
Founder of 'This Black Girl Reads'