When I think of some of the books that I couldn't wait to read in 2019, Magical Negro was at the top of that list. I'm pleased to say that it did not disappoint. Fierce and extremely inventive each poem in this collection spoke to me and often acted as that little voice in the back of my mind.
I was introduced to Morgan Parker when I read "There Are More Beautiful Things Than Beyoncé" that took a brash exploration of what it means to be a black woman in contemporary American culture. Needless to say, I expected nothing less in her latest work, Magical Negro.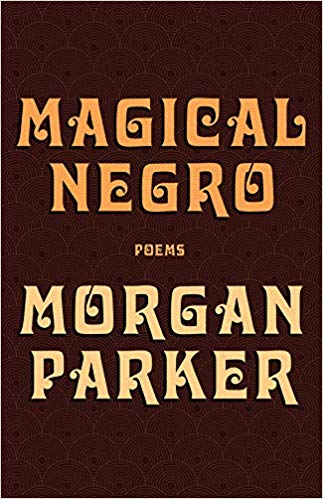 The collection takes a look at the everydayness of contemporary America, exploring the conversations that are taking place right now around the country. Focused primarily on depictions of black womanhood alongside personal narratives, the collection tackles interior and exterior politics—of both the body and society.
The beauty of this collection lies within the way that Parker writes about the black experience as its own beautiful culture and community. She explores black womanhood with grief looking through the lens of a history that is full of hope, fear, and despair.
The way in which Parker talks about deep-rooted black traumas and the lines she draws within her own reality is soul-shaking and might I even say magical.
There were many poems I truly loved, some of my favs were:
Magical Negro #84: The Black Body
A Brief History of the Present
I Told My Therapist I Tried to Meditate and She Laughed
Who Were Frederick Douglass's Cousins, and Other Quotidian Black History Facts That I Wish I Learned in School
Magical Negro #80: Brooklyn
This collection solidified, for me, that Parker is a definite strong talent with an important voice. Overall I think that Parker delivers an important and strong depiction of Black America and I hope that her words are enough to make many people feel uncomfortable.
Special thanks to NetGalley, Tin House books and Morgan Parker for advanced access to this book
best black books
female black authors
Magical Negro
Morgan Parker
new black reads