So many people are looking for a way to escape during this quarantine time, and a good read might just be what the doctor ordered.
Most of the world is practicing social distancing or self-isolation so what better time to catch up on all of the books that you've been meaning to read. You've got the time right!?
These are not just good books, these are books that will make you lose track of time and provide a little escape.
With all this time and nowhere to go here are some books that will help you stop looking at the clock.
---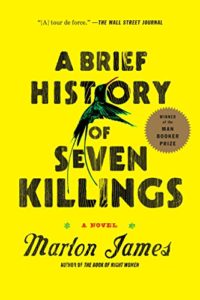 A Brief History of Seven Killings by Marlon James
This is a massive book, but also a captivating and immense read. Marlon James' ability to paint such a profound story is unbelievable. On December 3, 1976, just before the Jamaican general election and two days before Bob Marley was to play the Smile Jamaica Concert to ease political tensions in Kingston, seven gunmen stormed the singer's house, machine guns blazing. The attack wounded Marley, his wife, and his manager, and injured several others.
This book unravels the story from the many viewpoints of the parties involved and the result is something so captivating.
---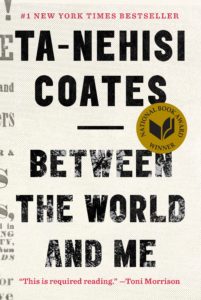 Between the World and me by Ta-Nehisi Coates
Coates is one of the essential writers of our time. His ability to capture the Black experience is a true gift. In this book, he highlights his own awakening and offers ways in which we can understand the current climate of America. Written as a letter to his son this book is a must read for those who want to understand the Black male experience while seeking truth and understanding.
---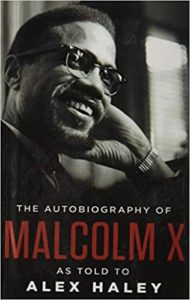 The Autobiography of Malcolm X by Malcolm X, Alex Haley
Published in 1965, this book holds some of the truths and lessons from Malcolm X's life. He tells the extraordinary story of his life and the growth of the Black Muslim movement to veteran writer and journalist Alex Haley .
In a unique collaboration, Haley worked with Malcolm X for nearly two years, interviewing, listening to, and understanding the most controversial leader of his time. Unfortunately Malcolm X was assassinated before the book was complete, but the words he left behind showed the American culture and the African American struggle for social and economic equality. Malcolm's fascinating perspective opens our eyes to the injustices and racism that continues to plague our communities.
---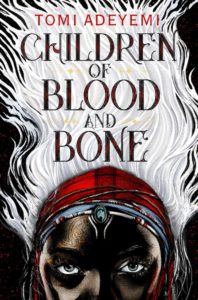 Children of Blood and Bone by Tomi Adeyemi
Everything about this book is fantastic, imaginative and gripping. The story follows a young girl named Zélie Adebola who lost her mother and her magic under the rule of a ruthless king. Her people, the Maji, live in fear and without power or hope. Zélie has a chance to bring back magic with the help of a rogue princess fighting against the prince who wants to eradicate magic forever. The story is filled with Black Panther type magic.
---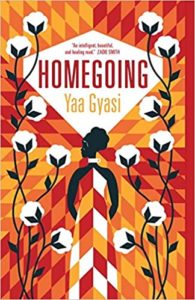 Homegoing by Yaa Gyasi
Homegoing is a must read and will absolute transport you. The story follows the descendants of an Asante woman in the 1700s named Maame. Maame has one daughter while enslaved in a Fante village and another daughter after escaping back to Asanteland; as a consequence, her daughters never meet. Each chapter is dedicated to a descendant of one of the sisters and follows their journey of family, heritage, prejudice, love, marriage, discrimination and slavery.
Attempting to understand systematic racism and the plague that slavery had and continues to have of families is next to impossible. But through this novel we can see how each generation is connected to the previous one and how some of the issues that plague one generation trickles to the next.
must read books
quarantine books
Women
Writing