This month Spring appeared and with it, my reading game leveled up. I can't specifically explain how I did it but This Black Girl is seriously killing the reading game.
Okay, let's rewind a bit, let me break it down for you. This month my plan was the same as before, I have to read at least nine books in order to stay on track.
Well, something magical happened and I ended up finishing book twelve a few days before April sprung. I read twelve freaking books in March!!!
Furthermore, I loved so many of them. Like for real for real.
I wish I could choose a favourite but it's hard so here are my top three
Half of the Yellow Sun

The Sun Does Shine

How we fight White Supremacy

Queenie
Yes I know that's four but they were all SOOO Good!
Anyway, here are the books I read in March and my tiny review on each of them. You can check out all my reviews on Goodreads.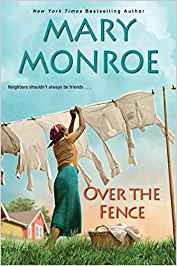 Over the Fence by Mary Monroe
I fell in love with Mary Monroe, and her writing years ago after reading God Don't Like Ugly. I went on to read about a half a dozen of her books that all gave me the same feeling of thrill and fascination and satisfaction. In her latest work, Monroe highlights the relationship of married couple Milton and Yvonne Hamilton who are bootleggers during the depression. Both coming from a shady past that is plagued with criminal behaviour, prison time and just mere bad luck, Milton and Yvonne are like two peas in a pod and their relationship is, in fact, sweet, in its own way.  Read my full review here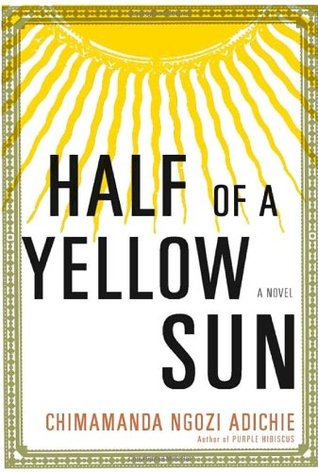 Half of the Yellow Sun by Chimamanda Ngozi Adichie
This book left me breathless and repeating in my mind 'the world is silent when we die.' The book chronicles the birth and death of the country of Biafra formed from Nigeria. I for one did not know about this nor the accompanying war that left millions of Africans dead from war and hunger.
The details are heartbreaking and sad but very necessary to be told. Adichie's writing is beautiful and paints the story in amazing detail. Told through the voices of five main characters that we see in full view a country that was destroyed. I loved this book.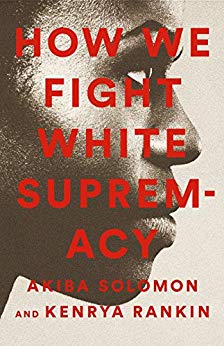 How We Fight White Supremacy by Akiba Solomon
As someone who reads a fair amount of community and culture analysis, I couldn't wait to dive into this book and I'm pleased to say that it did not disappoint.
White supremacy isn't new at all but what is new is the manner in which each generation has to fight against it. It is a beautiful declaration that should be read by people of all colours as a guide to defining and fighting racist oppression.
This is a strong and powerful collection of essays celebrating black resistance and how so many people of colour have to deal with different realities.  A worthy, timely and important read.
Thanks to Bold Type Books and NetGalley for giving me a copy of this book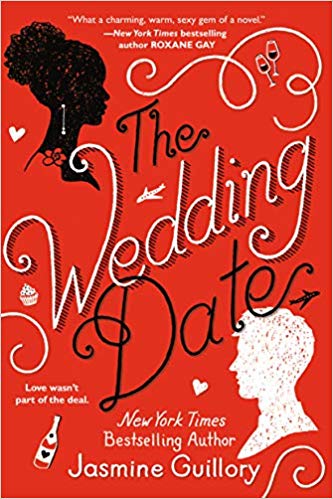 The Wedding Date by Jasmine Guillory
I read this last year but I recently read the proposal and it made me so happy that I wanted to read this one all over again. This book gave me all the feels
This is such a beautiful story of love and serendipity. It's crazy to think that you can fall in love with someone you meet in an elevator but isn't that the way love works. Thanks, Jasmine for showing that love can spark anywhere at anytime even when we're not expecting it. This was a touching and beautiful read.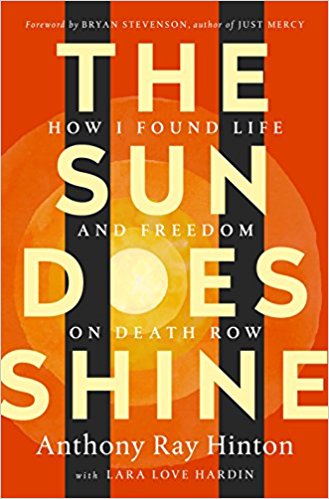 The Sun Does Shine: How I Found Life and Freedom on Death Row by Anthony Ray Hinton
This book took away two days of my life because I could not put it down, but that's nothing compared to the 30 years that was taken away from Hinton.
How do you pinpoint the exact moment when your life changes forever. Anthony Ray Hinton was poor and black when he was convicted of two murders he hadn't committed. For the next three decades he was trapped in solitary confinement in a tiny cell on death row, having to watch as – one by one – his fellow prisoners were taken past him to the execution room. His story is amazing, touching, heartbreaking and a must read.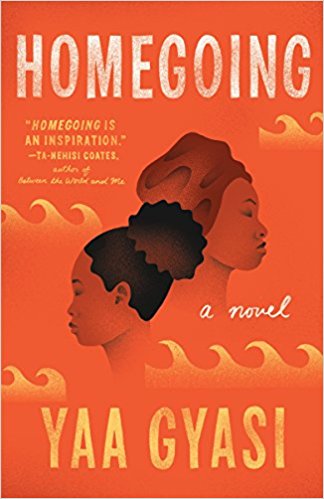 Homegoing by Yaa Gyasi
I cannot stop singing praises for this book. Where do I begin to speak about this brilliant book? I read this book in March for the second time because it was our 'This Black Girl Read Book Club' pick of the Month. This book was so vivid and beautifully written. The history, the characters and the language all came to life.
Homegoing follows the descendants of an Asante woman in the 1700s named Maame. Maame has one daughter while enslaved in a Fante village and another daughter after escaping back to Asanteland; as a consequence, her daughters never meet. Each chapter is dedicated to a descendant of one of the sisters and follows their journey of family, heritage, prejudice, love, marriage, discrimination and slavery.
I must say the first time I loved it and the second time solidified this love. As a person of colour this book touched me deeply and I saw myself and my family in many of the characters.
Attempting to understand systematic racism and the plague that slavery had and continues to have of families is next to impossible. But through this novel, we can see how each generation is connected to the previous one and how some of the issues that plague one generation trickles to the next.
To be honest, when it comes to slavery narratives I'm pretty much over them, but this is a necessary read. 5 stars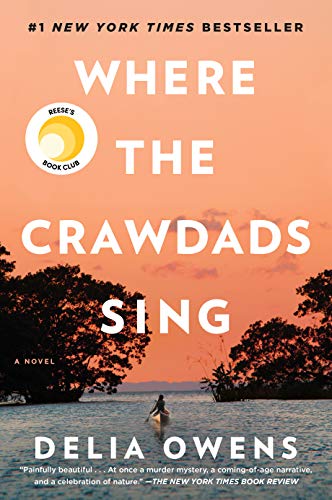 Where the Crawdads Sing by Delia Owens
Where the Crawdads Sing is a story of survival, determination, love, and loss.  The book goes back and forth in time to tell the story of the Marsh girl, Kya Clark who is abandoned when she's still a girl, by her mom, dad, siblings, the school system and the community. Kya is on her own left to live in a shack in the marsh and nature becomes her caretaker.
Until a young boy befriends Kya and is fascinated by her brilliance and self-sufficiency he teaches her how to read, until he too abandons her to go off to college. Years later Kya meets the town's 'golden boy' and they begin to date. He promises her the world and for the first time, Kya begins to picture an actual life for herself, until he too marries someone else. When he shows up dead all fingers point to Kya.
Kya's journey and life are stunning and enchanting. The characters are so beautifully written and the story truly gripped me in. A great read.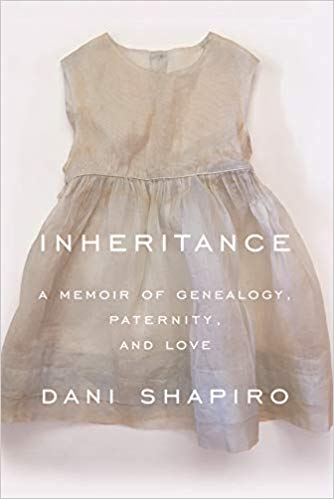 Inheritance by Dani Shapiro
Dani Shapiro's story is, as she puts it, shocking but not surprising. As she learns the truth about herself but somehow is left with more questions than before.
Shapiro spent most of her life hearing that she didn't look Jewish. She has blonde hair and blue eyes and one family friend even joked to her when she was a young girl that she would have been a very useful Jew in Nazi Germany.
Yet in her heart and her mind, she was fully Jewish. Her father was a proud Jew who taught her all the customs and she was raised in a very Jewish home.
Then one day, her husband decided he was going to do a DNA test to learn more about his ancestry and Shapiro agreed to do one too. What she finds out from that test turns her world upside down and leaves her questioning everything she holds as truth.
Once again I think that Shapiro is an amazing writer and her story is puzzling but I wouldn't recommend this book because I didn't quite connect with her story.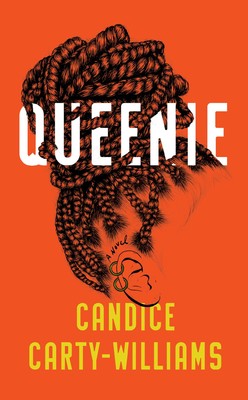 Queenie by Candice Carty-Williams
This book was on my list of the my most anticipated books of 2019 and I'm glad to say it did not disappoint
First of all, can we have a moment for the cover? So beautiful.
Queenie Jenkins is a 25-year-old Jamaican British woman living in London, straddling two cultures and slotting neatly into neither. She works at a national newspaper, where she's constantly forced to compare herself to her white middle-class peers. After a messy break up from her long-term white boyfriend, Queenie seeks comfort in all the wrong places and needless to say her life blows all the way up. I loved this book for so many reasons the Jamaican references touched my heart and even made me laugh all the way out loud. Queenie, like many young black girls around the way, is trying to find her way, and instead of dealing with her shit wants to attempt to ignore it until it all comes tumbling down. Really solid read.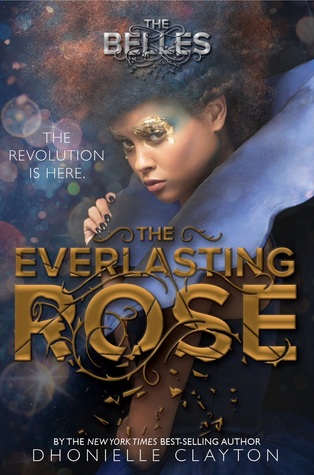 The Everlasting Rose:The Belles 2 by Dhonielle Clayton
The standard of beauty is not definite, we define it. But what happens when beauty is defined by a society that has been poisoned and brainwashed? That's precisely what happens in 'The Everlasting Rose (The Belles 2)' by Dhonielle Clayton.
Clayton has created a society that is so obsessed with beauty and is willing to go to crazy lengths in order to achieve it. We see a Princess that is willing to kill her own sister in order to feed her obsession with beauty and the power that comes with it. But what's scarier is that we also see a society that indulges her tyranny. Read my full review here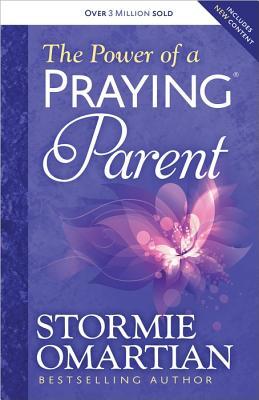 The Praying Parent by Stormie Omartian
You don't have to agree with me but I think that praying over our children is a must. I woman from my prayer group suggested this book and I'm glad that she did. This a great resource and I had a prayer to pray each day. I loved the fact that there was room for notes in the book. I read this book throughout the month but this is definitely a book that I will continue to go back to again and again.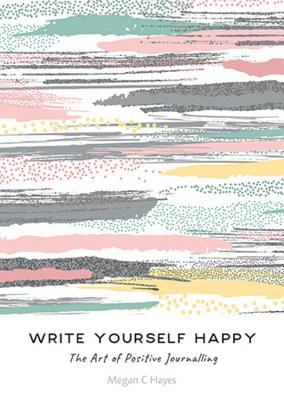 Write Yourself Happy: The Art of Positive Journaling by Megan C Hayes
Journaling is a hot trend – for personal expression, creativity, self-actualization, and goal setting. In Write Yourself Happy, author Megan Hayes shows us how, using positive journaling, we can journal more consciously, writing in a way that engages and promotes our most supportive and life-affirming emotions.
I loved this book and learned so much about positive expression and my own creativity. Such a great resource that I will go back to again and again.
Whoa! That was a whole lotta books. What's next for me? I'm currently halfway through
Sister Outsider: Essays and Speeches by Audre Lorde. I'm a little ashamed to say I've never read this one, and I also just began Before We Were Wicked by the amazing  Eric Jerome Dickey.
What about you girl? What did you read this month?
books for black women
books read
march new reads
monthly reads
Over the fence