Hey, my book sistas first of all happy February!
Brrrrr it is cold out there girl; so cold that my poor 7-year-old daughter started crying because apparently, she shouldn't have to go to school because she's allergic to the cold! I feel you girl! Don't we all feel the same way? The cold has us hiding and hibernating. 😰
I didn't leave the house for three days this week, which gave me time to do some reading. While I normally read two and sometimes three books per week, this week was solely dedicated to one book and what an incredible book it was.
Last night I finished The Immortal Life of Henrietta Lacks. This book has been on my list for quite a while and I'm so happy I finally got to it because the story is astonishing, fascinating and terribly sad at the same time. My review will be up on the blog today so check it out.
Now onto new books! I don't think that I can gush enough about the fantastic titles that are coming out in February. And although I can't predict the future, there are two things I know for sure about the coming month…
☝️🏽 Aquarius season will be lit!!! Shoutout to all my Aquarius sisters💃🏾
✌️🏽The new fiction books coming out this month will also be lit! 🔥🔥 🔥
Every black girl who reads is probably as excited as I am for Angie Thomas' new novel "On the Come up" coming out on February 5th. Yes, I pre-ordered it, and for some Amazon gave me a coupon and I got it for $5.00!!! Birthday Blessings I tell you! Good looking out Amazon.
On the Come Up – Angie Thomas – Feb 5
On the Come up is the highly anticipated second novel by Thomas. On the Come Up has been described as an ode to hip hop from one of the most influential literary voices of a generation. It is the story of fighting for your dreams, even as the odds are stacked against you; and about how, especially for young black people, freedom of speech isn't always free.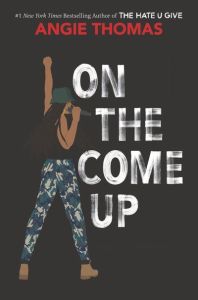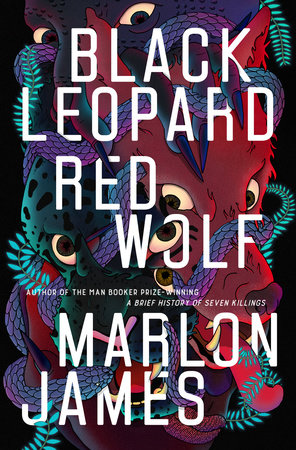 Black Leopard, Red Wolf by Marlon James - Feb 5
My love for Marlon James is real, in my opinion, he can do no wrong. From the Man Booker Prize-winning author of A Brief History of Seven Killings, (one of the books I hope to re-read in 2019 btw) comes a sprawling, epic fantasy about a mercenary hired to find a missing child. The first of three novels in James' Dark Star trilogy, Black Leopard, Red Wolf fuses mythology, fantasy, and African history into a sensual, psychological triumph. I will be first in line to read this one, I cannot wait. I'll most like read this one while in Jamaica and I think that's quite fitting since it's written by a Jamaican.
Magical Negro by Morgan Parker – Feb 5.
I was introduced to Morgan Parker when I read "There Are More Beautiful Things Than Beyoncé" and I loved it. Needless to say, I expected nothing less in her latest work, Magical Negro. It is an archive of black everydayness, a catalogue of contemporary folk heroes, an ethnography of ancestral grief, and an inventory of figureheads, idioms, and customs. Focused primarily on depictions of black womanhood alongside personal narratives, the collection tackles interior and exterior politics—of both the body and society, of both the individual and the collective experience. Thanks to Tin House Books; for giving me an advanced copy, which I finished in one day. Such a powerful read. I'll be posting my review later today so check it out.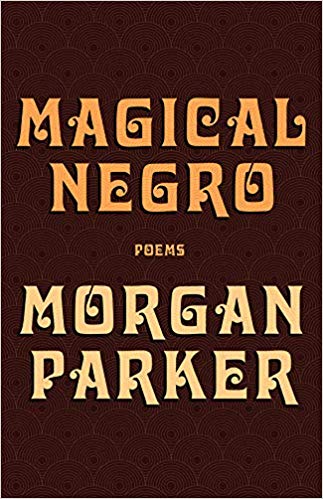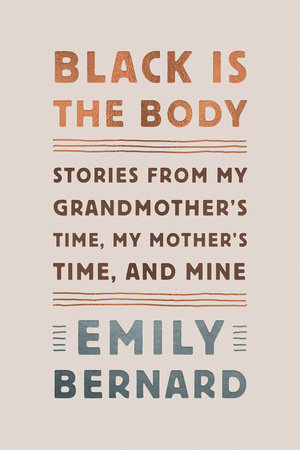 Black is the Body Emily Bernard – Jan 29, 2019.
This is a  memoir that looks at race–in a fearless, penetrating, honest, true way–in twelve telltale, connected, deeply personal essays that explore, up-close, the complexities and paradoxes of her life.  She writes in Black Is the Body how each of the essays goes beyond a narrative of black innocence and white guilt, how each is anchored in a mystery, and how each sets out to discover a new way of telling the truth as the author has lived it. I cannot wait to read this one.
Black Panther Book 6: The Intergalactic Empire of Wakanda Part 1 by Ta-Nehisi Coates – Feb 5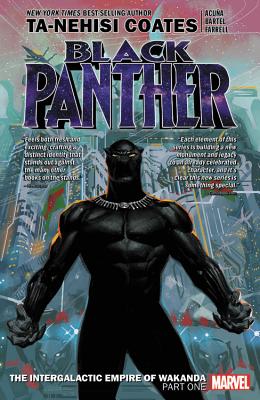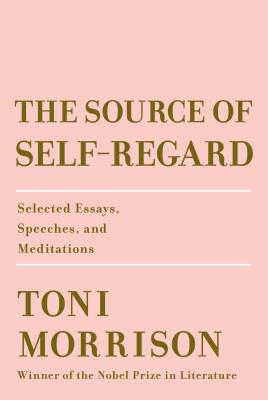 The Source of Self-Regard: Selected Essays, Speeches, and Meditations by Toni Morrison – February 12
Toni Morrison has been dropping gems and telling our stories for generations and I'm sure this book will be no different. I can't wait to dig into this collection.
I'm sure there are so many more new books coming out this month but this is what's on my radar. What about you? What book is on your list to grab this month?
Also, this month is our first This Black Girl reads book Club. Our pick for February is An American Marriage by Tayari Jones. If you want to read books by amazing writers of colour and discuss these epic works join the sisterhood.
Until next time girl, stay warm out there, and remember: every Thursday here at This Black Girl Reads I post new reviews and follow me on Instagram to see all my book goodness.
Happy Reading Sis!