There's something so beautiful, pure and true about Caribbean literature for me.
"Caribbean literature only has to be true to itself. It doesn't need colonialism or imperialism. It's always been vibrant."- Marlon James
While my background is Jamaican, growing up in Canada I didn't find Caribbean lit until my first year at university, and when I did I suddenly felt like I'd found a part of myself that was missing. 
From St. Kitts to Trinidad, Jamaica to Cuba the islands are filled with stories, identities and so much rich history that the literature is so immersed in the different cultures. 
There's something so satisfying and familiar about reading Caribbean lit and since it is Caribbean Heritage Month, what better way to honour the islands than highlighting a few of my favourite reads. So here they are…
---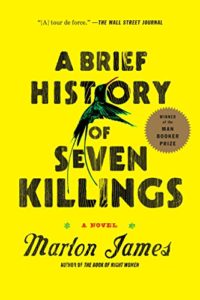 A Brief History of Seven Killings by Marlon James 
This book single-handedly solidified my love for Marlon James. It is an absolute work of art. I laughed, cried, shrieked and even held my face in horror. 
On December 3, 1976, just before the Jamaican general election and two days before Bob Marley was to play the Smile Jamaica Concert, gunmen stormed his house, machine guns blazing. The attack nearly killed the Reggae superstar, his wife, and his manager, and injured several others. Marley would go on to perform at the free concert on December 5, but he left the country the next day, not to return for two years.
I'll admit that this is NOT a quick read but it is definitely a worthy one as James takes us on a wild ride with tons of characters, twists, turns and a whole lot of patois. I personally loved the patois but speaking about it online with a few folks that were not Jamaican or didn't know any they got confused sometimes. In any case, this book is a true gem.
---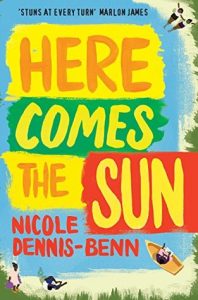 Here Comes the Sun by Nicole Dennis-Benn
Here comes the sun is a story about women, oppression, corruption, and the audacity of hope. 
The book follows mother Dolores and daughters Margot, and Thandi. All three of them have their own personal hardships, Margot the eldest daughter works at a local resort but has ambitions of being more than a cleaning lady. Delores owns a stand in the local market and Thandi, the youngest is a bright student. Delores and Margot both have big plans for Thandi to become a doctor and are working tediously towards that goal while living in poverty. But as the story develops we see that there are so many layers to the women and their circumstances as they battle Jamaican society and their own family demons. 
Nicole Dennis-Benn does such a wonderful job in the book of highlighting the absolute beauty of Jamaica and while the island feeds of its beauty through tourism, the issues that plague the everyday Jamaican will never be seen by the average tourist.
---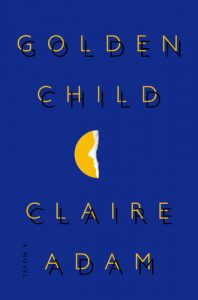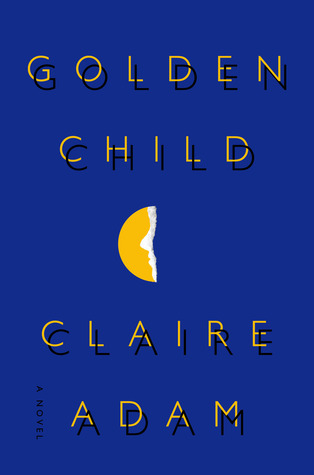 Golden Child by Claire Adam 
Golden Child is an absolutely beautifully written story that takes place in rural Trinidad and exposes the ugly corruption that tears people apart and destroys families and communities.
The book follows the Delay-Singh family. the father Clyde who is a hard-working father of two teenage twin sons, Peter and Paul and he's married to Joy who is a stay at home mom. 
When Joy and the twins, Peter and Paul, are held up at gunpoint in their home. All three are left with scars and fear of the men who promised to return. The book goes on to explain the lives of the boys, one who is beyond gifted, and the other who has a disability. 
I've never been to Trinidad but Adam does an amazing job and painting beautiful visuals of life of the island. From epic landscapes, pristine water, and the colours of carnival her words come to life making me feel as though I was there. 
But even with all the beauty lurks an ugliness that is looming over the family. When one son goes missing and is held for ransom Clyde must make an impossible decision.  
I didn't expect to love this book as much as I did. But it was such a difficult yet gorgeous read. It teaches about family, betrayal and shows us a little about living on an island 
---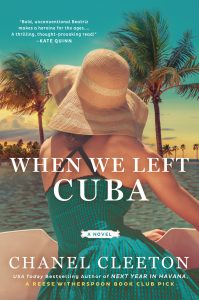 When we left Cuba by Chanel Cleeton
While I never read the first installment of this series, although it is sitting on my bookshelf, I still LOVED this one. 
The book takes place in 1960s Florida and follows a Cuban exile who risks her life–and heart–to take back her country. Cleeton's writing is flawless as she gives us a panoramic vision of life during that tumultuous era. There were so many beautiful elements of this book including the historical anecdotes and the empowerment of a woman in that particular age. I loved this one.
---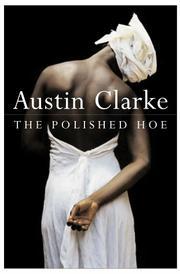 The Polished Hoe by Austin Clarke 
You cannot live in Toronto and not regard Austin Clarke as a treasure. You might get stoned or kick out of the city altogether. It's no secret that Clarke is a celebrated Canadian voice with deep Caribbean roots.
The Polished Hoe, is one of my favourite filled with intrigue and suspense the story follows Mary-Mathilda and is set on a post-slavery colonial plantation on the island of Barbados.
A murder mystery that had me asking myself the question, who is the criminal & who is the victim? Although fiction, this story forced me to imagine some of the horrors experienced by Black Caribbean women during the colonial era.
austin clarke
best caribbean book
black books by caribbean writers
caribbean books
caribbean writers
must read books
Women
Writing