International Women's Day is held on March 8th every year, and every year I see an influx of quotes and hashtags on social media. This whole social media show made me wonder! Isn't it worth more than a hashtag?
While there are millions of posts, there are also millions of people who stop it right there, right after the post. So the real question is what are you doing to actually celebrate International Women's Day?
IWD has been celebrated since the late 1900s. It's a day when we celebrate the amazing social, cultural, economic and political achievements of women – while also campaigning for greater progress towards gender equality.
The UN estimates that globally women still only make 77 cents for every dollar earned by a man, for the same work. While women make up 52% of the population across the globe, they occupy less than 23% of parliamentary seats globally and in many countries, their suffer severe poverty, lack of education and lack of health care.
I read an African proverb years ago that has stuck with me: "If you educate a man, you educate an individual. But if you educate a woman, you educate a nation."
Now isn't this the truth. Education is the key for women to achieve economic independence. Although women in the majority of countries have the right to an education, equal access to education for women remains a problem.
Women are also severely underrepresented at senior management and leadership levels. Less than 5% of Fortune 500 companies have a female CEO.
We all know the stats, the stories, and the issues but the question remains what can you do to celebrate International Women's Day! Here are five things you can do.
Promote Gender Diversity in the Workplace
The hardcore fact in that in order to create healthy economies we must empower women and break down the barriers that exist most importantly in business and institutions. No matter what industry you're in, you can implement policies to fight gender discrimination and encourage diversity in your business.
Read Compelling Books By Kickass Women
Celebrating doesn't necessarily have to be a big political gesture, you can do it in your own personal way by educating yourself through some great female writers.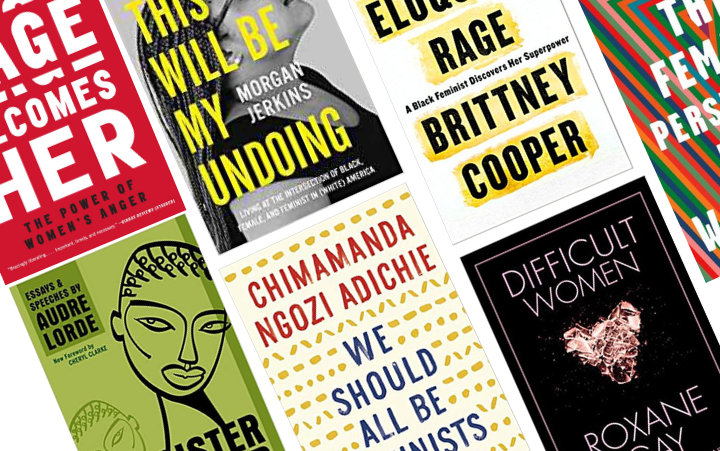 Here are a few to get you started:
Attend a Women's Event
There's absolutely nothing that compares to the energy of being around like-minded strong women. Whatever professional industry you're in, March is an excellent month for women's events, mixers, meetups, conferences and the list goes on. These events are the essence of what help women support women.
Watch these empowering TED Talks by women
The Danger of a Single Story by Chimamanda Ngozi Adichie.
We should all be feminists by Chimamanda Ngozi Adichie.
Find your voice against gender violence by Meera Vijayann
His and hers … health care by Paula Johnson
Color blind or color brave? By Mellody Hobson
Just Do Something Nice for a Woman
And if all else fails, do something kind for a woman you love or a woman you know. Why not celebrate IWD by doing something that makes them feel special.
That's it for me. Let me know if you have any more suggestions or what you plan to do for IWD.
books to read for women's day
celebrating women's day
international women's day
things to do for women's day
women supporting women
women's equality