Who knows what else tomorrow will bring? So, I nod my head yes, because it is true, the future is always working, always busy unfolding better things, and even if it doesn't seem so sometimes, we have hope of it.
The Girl With the Louding Voice is a book about hope and the fierceness of the human spirit. 
I first came across this book at the beginning of the year when I was searching for books by African writers that would be coming out in 2020.
And although at the time it didn't make my 'Most Anticipated Books of 2020' list, it truly should have, because it is a gem. Filled with an array of feelings and emotions this book took me on a ride. 
This compelling debut by Abi Dare transported me into Adunni's life, as I felt her joys and hardships. 
The story begins with fourteen-year-old Adunni, a Nigerian girl who lives in a small home with her father and brothers, her month has passed away so naturally, she has taken over the household cleaning and cooking. Not even given time to mourn her mother, she's sold into marriage as wife number three to a man older than her own father. 
Her father, who's concerned more about his well-being and paying the household bills, doesn't think twice about selling his daughter into marriage, and even enjoys the riches that the sale affords him.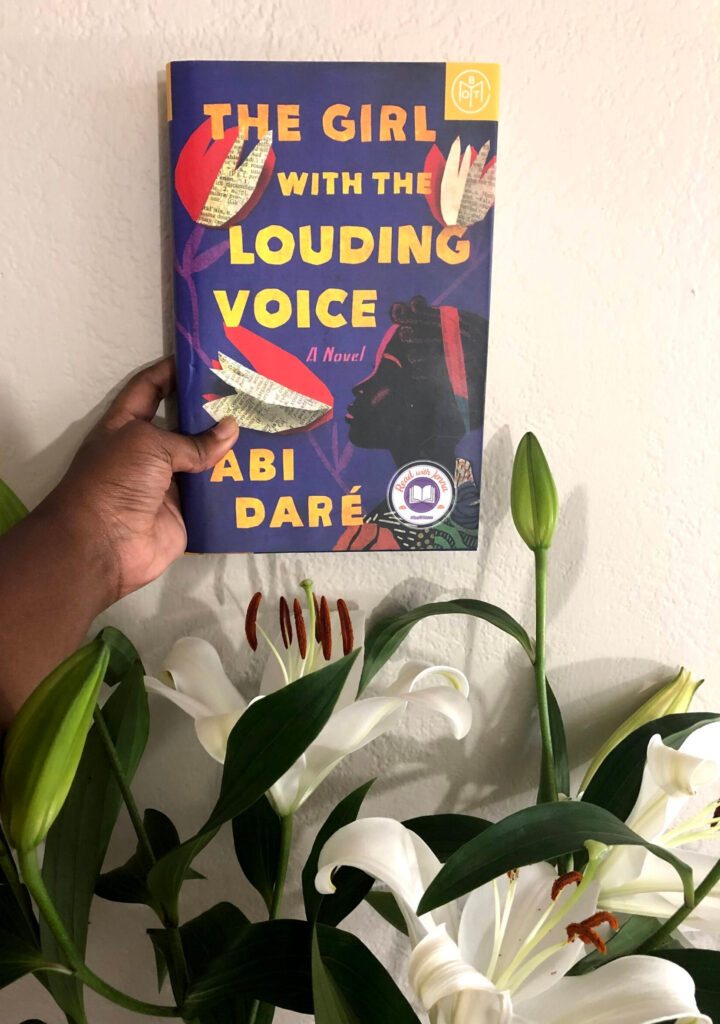 Still, a virgin, Adunni's new husband is focused on getting her pregnant, so that she can have a son for him and carry on the business and the family name since none of his other wives have been able to give him one. 
Abused and mistreated by the first wife, Adunni runs away only to find herself a slave in a wealthy household suffering all forms of abuse. Despite the life she is given, Adunni is determined to live out her dreams of going to school and becoming a teacher one day. And her perseverance is what makes the story so compelling.
---
 Each year, an estimated 12 million girls
under 18, will marry against their will.
---
I loved this book. It was so well written and the themes of classism and sexism in Nigeria engulf the story and make you think about the millions of girls like Adunni that have no way out and very little options.
I must point out that each year, an estimated 12 million girls under 18 marry against their will. This is just one story… And it is an important topic to discuss. 
I can't wait to chat about it with ya'll. I've switched it up a bit, as so many of you have requested, and I will be doing things a little differently. As always our discussion will happen on the last day of the Month, which is Wednesday, September 30th. So join me on Instagram LIVE at 7pm.
But also here's a schedule to keep you on track with your monthly reading. Be sure to follow me on Instagram @thisblackgirlreads to stay on track.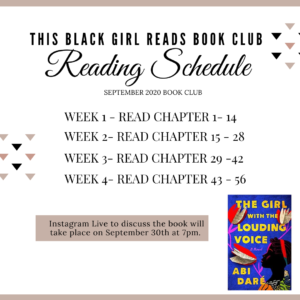 That's all for me, Happy Reading!!!
Abi Dare
black girls reading
black woman book club
Black writer
book club
diverse book club
reading challenge