"She tended to the garden of her life and grew a community, a community that shows up."
To be grounded in something holds significant power. There are many things that aim to ground us; our family, our community, and often our deepest truth.
But what if our truth is something so painful that instead of grounding us it separates us from truly finding ourselves and being ourselves.
In Honey Butter Pig Bread by Francesca Ekwuyasi, we see how the truth can separate a family. The book is a total work of art, and I couldn't put it down. At its core, it's a story of twin sisters whose bond is deep and whose pain separates them both physically and emotionally. But truly it is a story of women who are hungry for connection and hungry for healing.
The book tells the story of three Nigerian women: Kambirinachi and her twin daughters, Kehinde and Taiye. Taking place in Nigeria, Canada, and Europe the book spans oceans and speaks to the power of love, bonds, and family ties.
Kambirinachi is an extremely spiritual person and she's tied immensely to the spiritual world. She is an ogbanje – a spirit so tied to the other world they are born into ours only to die in moments. But somehow she manages to stay and we follow her journey as a young girl, as a smart witty college student then as a wife and new mother. Throughout her journey, she's guided by a sort of spiritual energy that tries to unground her from her physical life. But I've always believed that the spirit cannot leave the earth until it has completed its purpose.
We also follow the twins who have a deep spiritual connection but are separated from each other by a childhood trauma that tore them apart. The truth and pain of the trauma send them in different directions, living two separate and very different lives in separate parts of the world.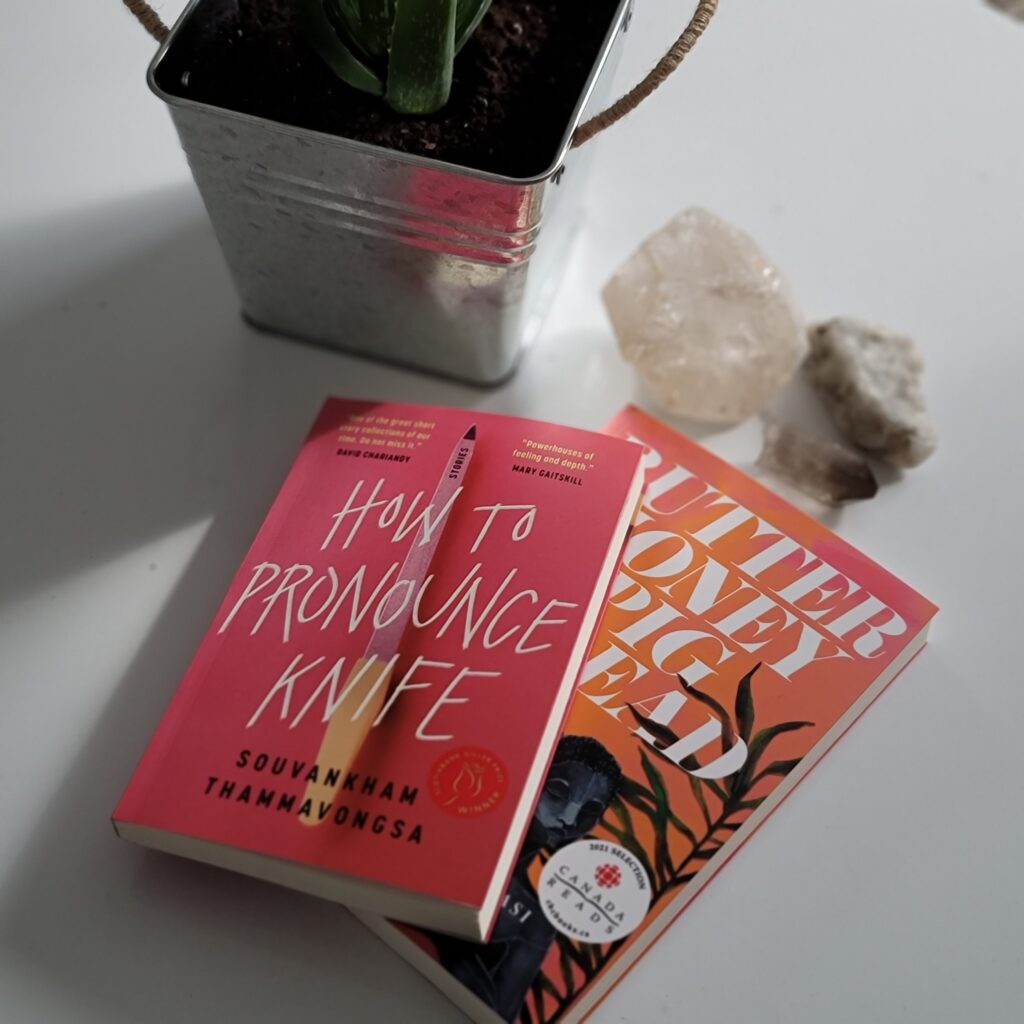 Taiye who is plagued with guilt is unable to keep a relationship and has casual flings with women all over. When her twin cuts ties to her she travels to find herself. Suffering from pain and deep loneliness she struggles to build a life without her twin. Her hunger for connection makes her disconnect and she ends up finding solace and purpose in food. Throughout the book, her decadent cooking and recipes serve as a backdrop to how she's feeling and food truly acts as a way for her to express her feelings and connect to others.
Taiye's story and voice is the one that leaps most off the page. Getting to know her and seeing her absolute rawness was both beautiful and ugly but it made the book come alive. The way her pain manifests, the way I just wanted to love her made me question how her sister could not.
Kehinde, the other twin, left Lagos and never looked back, fleeing the haunting memories of the 'Bad Thing' that happened to her. Cutting herself off from her past, and sadly her twin she builds a new life and buries her pain.
At a crossroad, both girls end up going back to Lagos to visit their mom for the first time in years. And at first, seeing each other is an awkward encounter but when they are finally able to discuss some of the issues that have plagued their relationship it is an impactful and beautiful part of the book that had me anxiously reading.
I loved this book so much. The gripping simplicity of the writing, the character development, and how the author managed to tell so many stories throughout the book.
It was a beautiful exploration of Nigerian culture and traditions, queer culture, family relationships and bonds, and the pain of sexual trauma.
This is one of those books I want to read again and again because I know each time I will find something I missed.
canada reads 2021
Canadian lit
Francesca Ekwuyasi
must read books
Women
Writing