I am so in love with most of the books I read in May.
Seriously ya'll this month I got through nine books and seven of which I didn't only like but I LOVED!!!
Like seriously loved, loved, loved them so much.
That prompted me to as the question: 'How to love the books you read?' and the answer is simple, choose bomb ass books by amazing writers. That's it, that's the secret.
I could go on forever about how much I love these books but instead, let me tell you about the books I read in May, and maybe you'll love them too.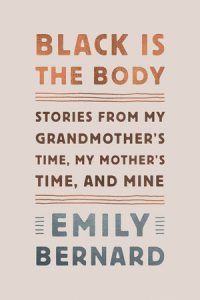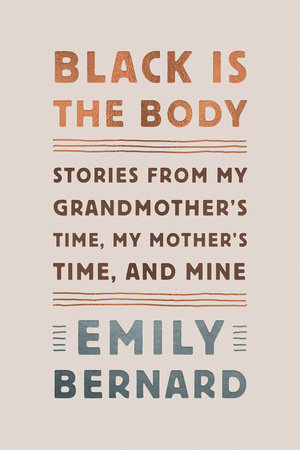 Black is the Body by Emily Bernard
Before I begin reviewing Emily Bernard's work I must first say that when it comes to essay collections, they are some of my favourite books to read, with that being said I must also say that I am somewhat of a hard critic. Often times many collections are filled with one or two strong pieces buried within a collection of mediocrity. This collection though is filled with beauty, substance and so much magic. Each and every essay touched a different part of my spirit and consciousness and I was so here for all of it. This collection is so real and touching, one of my favourites of the year. All of the essays are about race, blackness and of course the realities of her own physical body.  4 Stars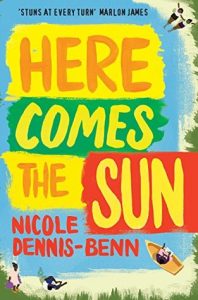 Here Comes the Sun by Nicole Dennis Benn
I received an advanced copy of Nicole Dennis-Benn's new novel Patsy and I wanted to read this one (her first novel) before I read the new one. So I read it in three days and WOW! A truly amazing book, I can't believe I never knew about this book before.
Here Comes the Sun does a beautiful job contrasting the Jamaica tourists see and the real Jamaica. In a place so plagued with crime, poverty, and corruption the main character  Margot hustles for a better life for her and her younger sister, Thandi by taking advantage of a system that was created to hold her back.
The book follows Margot, Thandi and their mother Delores. Thandi is young and brilliant and both Margot and Delores put all their hopes and dreams on her shoulder as they want her to become a doctor. Delores the mother of both girls, sells souvenirs at the craft market and is plagued by the ugliness of her life.
Margot works in one of the large hotels on the island and dreams of being the general manager, but until then she makes most of her money from selling her body to affluent tourists.
The book is a truly remarkable story about the trafficking of women, standards of beauty in Jamaica, motherhood family and the bonds that unite them. A MUST read. 5 Stars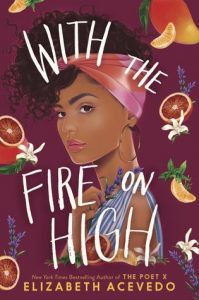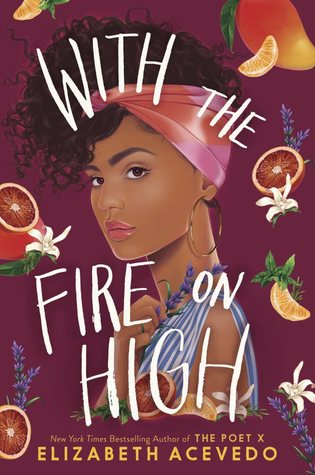 With the Fire on High By Elizabeth Acevedo
They say you can't judge a book by its cover but I think this is one of those times when you most certainly can. The cover of this book is gorgeous and the story is equally as gorgeous. See my first video review of the book here.
5 Stars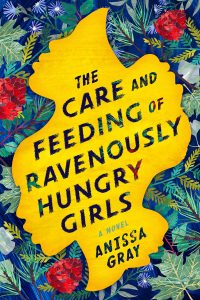 The Care and Feeding of Ravenously Hungry Girls by Anissa Gray
The Butler family has had their share of trials—as sisters Althea, Viola, and Lillian can attest—but nothing prepared them for the literal trial that will turn their lives upside down. 
Althea, the eldest sister and substitute matriarch, is a force to be reckoned with and her younger sisters have alternately appreciated and chafed at her strong will. They are as stunned as the rest of the small community when she and her husband Proctor are arrested, and in a heartbeat, the family goes from one of the most respected in town to utter disgrace. The worst part is, not even her sisters are sure exactly what happened.
This book is such a beautiful look at family and the bonds that whole them together. If you haven't yet read this one it is 'This Black Girl Reads' book club monthly pick for June. Learn more here.
3 Stars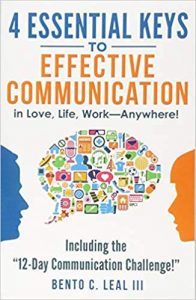 4 Essential Keys to Effective Communication by Bento C Leal
In my actual life, I work as a business communicator and someone recommended this book to me. I thought this book did a great job at clarifying the different methods of how we communicate. My biggest takeaway was that a poor lack of communication is what breaks most relationships and that there are ways to fix it. Great read.
3 Stars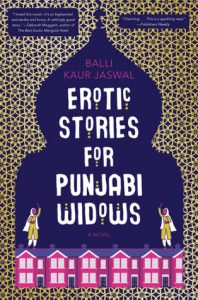 Erotic Stories for Punjabi Widows by Bali Kaur Jaswal
I'm not sure how I came across this book but I'm so glad that I did. I'm ashamed to say that I've only read two other books from writers that are brown, but I loved it.
The story follows Nikki who is a feminist and progressive Indian woman living in West London. Nikki has recently lost her father, dropped out of law school and now works at a bar, living in the apartment on top. This angers and shocks her family. Her sister, on the other hand, is quite the opposite, a successful nurse out to find a husband as soon as possible. Nikki rejects all the Punjabi customs and takes a job at the temple teaching Punjabi widows how to read and write English. But she soon realizes that's not what the women had in mind.
The book is truly a beautiful read about friendship, family, community and merging the old with the new. 4 Stars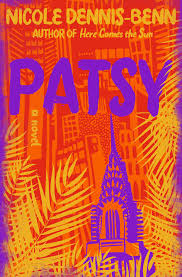 Patsy by Nicole Dennis-Benn
Reading two books by the same author in the same month is something I've never done before but I must say it was great.
I received an advanced copy of this book, and I'm so glad that I did because it was everything.
When Patsy gets her long-coveted visa to America, it comes after years of yearning to leave Pennyfield, the beautiful but impoverished Jamaican town where she was raised. More than anything, Patsy wishes to be reunited with her oldest friend, Cicely, whose letters arrive from New York steeped in the promise of a happier life and the possible rekindling of their young love. But Patsy's plans don't include her overzealous, evangelical mother―or even her five-year-old daughter, Tru. 5 stars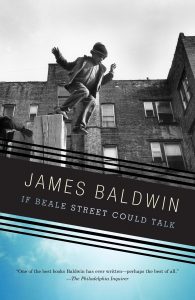 If Beale Street Could Talk by James Baldwin
I've wanted to read this book for years and when the movie came out I made it my duty to read the book first, and wow. James Baldwin was truly a magnificent writer and community activist and it seems as though the issues that arose in this novel are the same issues Blacks in America continue to face today. Everything in America is created for Black Love and the Black family to fail. If Beale Street Could Talk is a tragic love story that involves incarceration, corruption and the power of the human spirit. The story follows Nineteen-year old Tish who is pregnant and engaged to Twenty-one-year old Fonny. When Fonny is incarcerated for a rape he didn't commit we follow the couple's beautiful love story, their family dynamics and the events that led them to where they are. Although the book was written in the 70s these events and this exact scenario could happen and perhaps is happening now. That's perhaps what makes the story even harder to swallow. An absolutely beautiful work. 5 Stars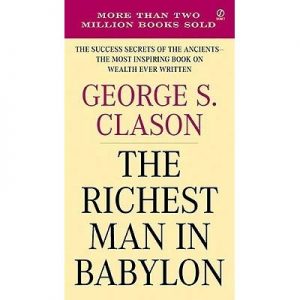 The Richest Man in Babylon by George S. Clason
I feel like this is one of the books that I've always said that I want to read so I decided since it was available at my local library that I'd give it a shot and it was pretty good once I got over the language.
Beloved by millions, this timeless classic holds the key to all you desire and everything you wish to accomplish. This is the book that reveals the secret to personal wealth.
I received plenty of great tips and insight and I truly appreciated all the examples and parables. Solid read if you can make it through the language. 3.5 Stars
Those are all the books I read in May. My total for the year so far is 51!!! I'm almost halfway there. Let me know in the comments if you've read any of these yet and what are your thoughts. Or if you're planning on reading any. Happy Reading!
black books to read
black is the body
book goals
book reviews
books to read
emily bernard
here comes the sun
james balwin
may books read
must read books
patsy
the care and feeding of ravenously hungry girls
with the fire on high