"I believe every woman should want to be a millionaire"
  A new month is upon us which means a new book to devour. This month we're changing it up a bit and shifting gears with our latest pick. This month we're reading: "
We Should All Be Millionaires: A Woman's Guide to Earning More, Building Wealth, and Gaining Economic Power
" 
by
Rachel Rodgers
I've heard so many great things about this book and I can't wait to read it and take notes. 
In her debut, Rodgers shares advice for women who want to become big earners. "I believe every woman should want to be a millionaire," she writes, and makes a case that wielding economic power is how women "make change… and serve the world."
The book takes a look at her journey and she profiles the people who helped form her view of wealth, instructs readers on ways to reframe their beliefs around money, and recommends writing a thank you letter to their debt to appreciate what it's brought into their life.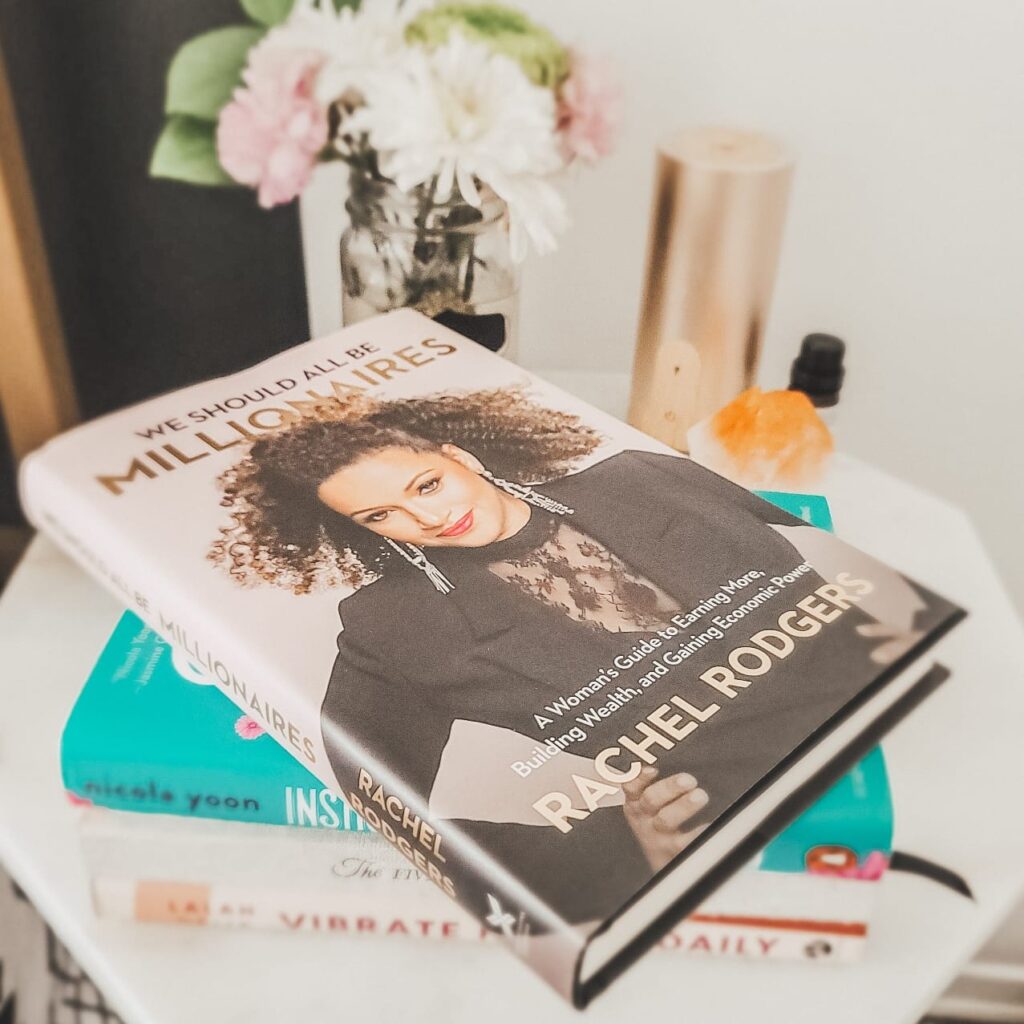 I've only read one chapter but I've so far i'm hooked. Can't wait to discuss this at the end of the month.
That's all for me, Happy Reading!!!
black books
black girls reading
black woman book club
Black writer
book club
book club books for Black women
diverse book club
reading challenge
we should all be millionaires