It's my favourite time of the year! The time where all the 'best of' lists start popping up all over. This year I'm happier than ever because for the first time in a decade I've read so many new and amazing books.
Yes I know it might all sound a little cheesy, but I love to compare my own list to others. It's kind of my thing, don't judge me.
And in case you missed it, Barack also revealed his favourite books of the year, and I'm pleased to say not only have I read a few of them but a few also included on my best of 2018 reads.
This year, I took my goal very seriously and I came to slay and slay I did. I'm over the moon to say that I achieved my goal of 100 books in 2018 for the first time in a decade. 
I also made the attempt to mix up my genres a little and tried to include a number of titles I wouldn't normally read, and I'm so glad I did.
But for full disclosure, let me be honest for a moment. Completing this challenge literally took over my life and I'm debating whether or not I want to do it again. Although it went to a great cause (because for every book I read one book got donated to Books for Africa, which supplies books and school supplies to children and schools across Africa) it still took over my life.
But since I read so many great titles here's my list, in no particular order.  My top 10 Books from 2018.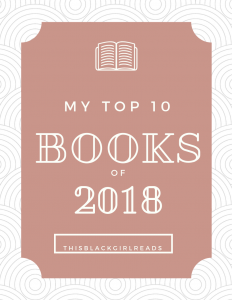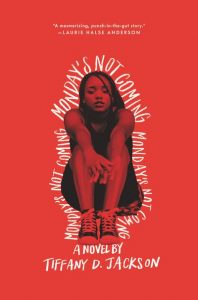 I absolutely loved this book. Monday's Not Coming is one of those books that really sticks with you way after you've read the final page. In this puzzling novel, Washington, D.C., eighth-graders Claudia Coleman and her best friend, Monday Charles, were inseparable —until the day that Monday just disappeared. The worst part about the disappearance is that no one in the world notices except Claudia. The book follows Claudia's journey to find Monday and reveals some harsh truths about how society treats young black women of colour. Although it was tough to read at times, I loved everything about this book. You can read my full review here.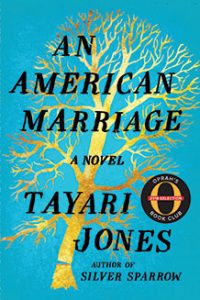 This is one of the first books I read in 2018 and it was consigned by my best friend in my head, Oprah.  
The story follows newlyweds, Celestial and Roy, who are the embodiment of both the American Dream and the New South. He is a young executive and she is an artist on the brink of an exciting career. They are settling into the routine of their life together when they are ripped apart by circumstances neither could have imagined. Roy is accused of a crime he didn't commit and sent to prison for 12 years. Although Celestial knows he didn't commit the crime, as the months turn into years she is torn between what was and what could be. This is such a beautifully brilliant story that shows how our lives are weaved together and the effects of mass incarceration.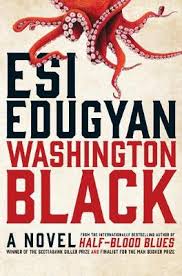 A slave escaping the perils of slavery in a hot air balloon, called a cloud-cutter,  is perhaps the first time I've read this type of experience. Yet Esi Edugyan made it work in her third novel, Washington Black. I adored this story and fell in love with the main character Wash. He's smart, loving and kind on the inside and although that is his truth on the outside he can be perceived differently. Wash's journey takes him around the world and I feel like his journey is one of self-discovery. I loved this book read my full review here.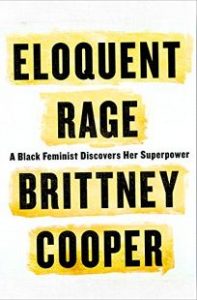 Eloquent Rage

: A Black Feminist Discovers Her Superpower by

Brittney Cooper
I'm not generally attracted to essay collections but i couldn't put this down. Perhaps because Cooper's writing and content are so darn relatable. This was such a powerful collection that touches on an array of topics from politics, feminism, black female friendship and rage. I love how open and honest this collection felt.  
The central theme was truly how we should harness and honour rage and anger as women of colour, and wow it truly delivers.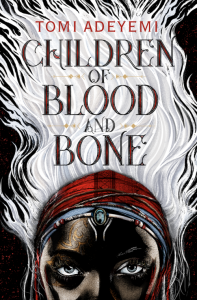 I loved EVERYTHING about this book. I heard so much about this book before I even had it in my hands it was perhaps my most anticipated book of 2018 list and it did not disappoint. The story follows a young girl named Zélie Adebola who lost her mother and her magic under the rule of a ruthless king. Her people, the maji, live in fear and without power or hope. Zélie has a chance to bring back magic with the help of a rogue princess fighting against the prince who wants to eradicate magic forever. The story is gripping and so realistic. And the front cover artwork, simply beautiful.
6 Rage Becomes Her by Soraya Chemaly
In Rage Becomes Her, Chemelay uses scientific research, in-depth interviews, and personal experiences to investigate why cultures around the world expect and even force women to keep their anger silent and their rage was hidden. But more than that, she makes a case for why that pattern finally needs to be broken." This book touched me to my core and opened up my own eyes to how anger and more so rage is dealt with in my life and how we raise our sons and daughters. If I had to pick my favourite book or 2018, this would definitely be it.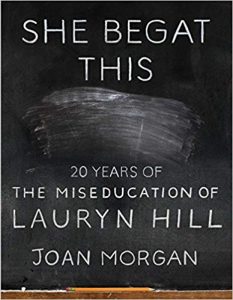 7 She begat This: 20 years of the Miseducation of Lauryn Hill Joan Morgan
When I heard this book was coming out I was the first one in line. If you had the pleasure of being addicted to Lauryn Hill's solo album 'the Miseducation of Lauryn Hill' then not only did you have the honour of knowing the true beauty of music but in addition this book is for you.
Morgan takes you on a cultural and lyrical journey as she provides analysis of the album and its place in pop culture. She Begat This is both an indelible portrait of a magical moment when a young, fierce, and determined singer-rapper-songwriter made music history and a crucial work of scholarship, perfect for longtime hip-hop fans and a new generation of fans just discovering this album.
"Part storytelling, part cultural commentary; part cypher, part praise-song, Joan Morgan's She Begat This is perhaps the most necessary read for the present Black cultural moment. – Roger Bonair Agard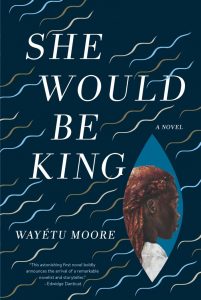 This debut novel by Wayétu Moore tells the story of Liberia. I admit I didn't know much about Liberia before reading this book but that did not in any way take away from its astounding beauty. Part fantasy, adventure and historical fiction the novel follows three main characters Gbessa, June Dey, and Norman Aragon. All three characters have sort of their own tragic stories that come together by the sheer beauty of force and power.  
The book was truly a work of art and if I could have one wish it would be to read it again for the first time.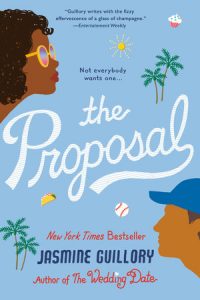 I really liked Jamine Guillory's first novel, The Wedding Date, that I read earlier this year so when I heard about The Proposal I couldn't wait to get my hands on it. Suffice to say that this book did not disappoint.
The main character Nik is at a Dodgers game with the man she is dating and a group of his friends. Although they've only been dating for five months the boyfriend decides to propose to her on the jumbotron. The whole ordeal had me cringing and laughing out loud. She turns him down, of course, for a number of reasons including the fact that he spelt her name wrong on the screen. She is then left in an awkward situation as thousands of people watch the black woman who turned down the proposal of a handsome white man.
Carlos, a handsome doctor, and his sister Angela are watching the ordeal and before they know it they are saving Nik from a camera crew. What follows is a beautiful and warm story where Nik and Carlos become friends. I seriously loved this novel and I would read it again and again. It is a quick and fun read that leaves you smiling.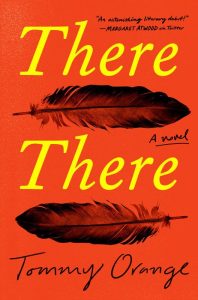 10.  There, There by Tommy Orange
I haven't read that many books by Native Americans and if I'm being honest this is probably my first in many years. But it was on my reading list and it was, in fact, the last book I read in 2018, and I'm happy I included it. There There is the first novel by Cheyenne and Arapaho author Tommy Orange and it opens with an essay by Orange as a prologue, and then proceeds to follow a large cast of Native Americans living in the area of Oakland, California, as they struggle with a wide array of challenges ranging from depression and alcoholism to unemployment, fetal alcohol syndrome, This is a beautiful piece of work as Orange follows a group of people that are Native and living in Oakland. This book is beautifully written and powerful.
If you want to see what I'm reading throughout the year and read my reviews or just chat about books check me out on Goodreads and Instagram.
What about you, what were some of your favourite books for 2018?
Barrack Obama
best books of the year
Eloquent Rage
Obama's favourite books
Rage Becomes her
She would be king
The Proposal
top books