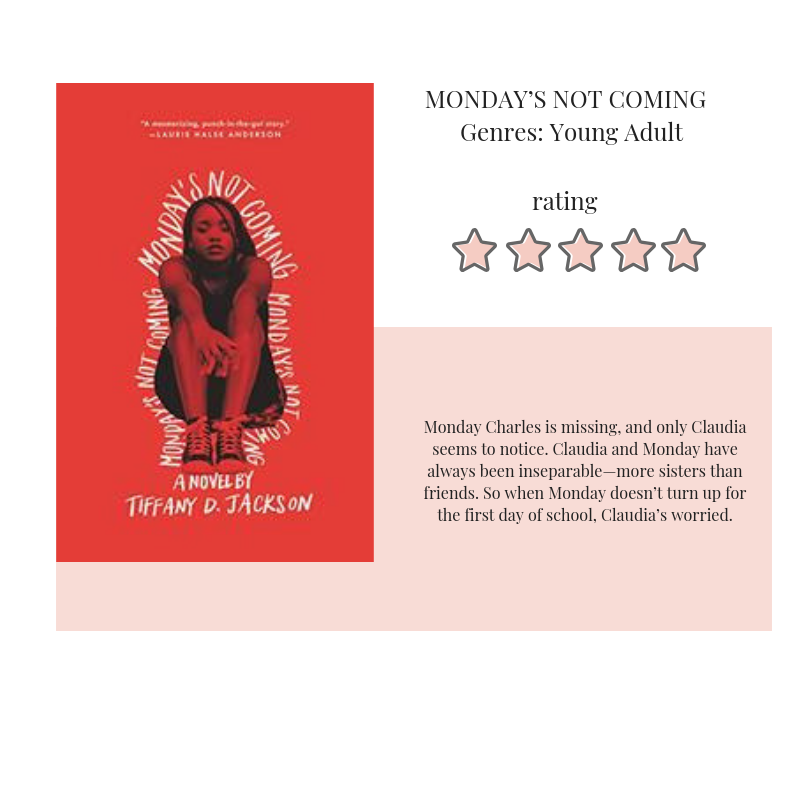 What would you do if your bestie just vanishes one day, and you are the only one who notices? That's what happens in the page-turning novel, Monday's not Coming by Tiffany D. Jackson.
In this puzzling novel, Washington, D.C., eighth-graders Claudia Coleman and her best friend, Monday Charles, were inseparable —until the day that Monday just disappeared. The worst part about the disappearance is that no one in the world notices except Claudia.
When Monday doesn't show up on the first day of school without an explanation, Claudia is worried. But when days turn into weeks and weeks turn into months it's evident to Claudia that something has gone seriously wrong. Panic sets in and even though Claudia attempts to move forward with her life she cannot because she is obsessed with locating Monday and finding out what is going on.
It's Claudia's persistence and commitment to Monday that exposes a broken system and adults that are too consumed and distracted to see that a young girl is missing; that is perhaps one of the most disheartening parts of the book.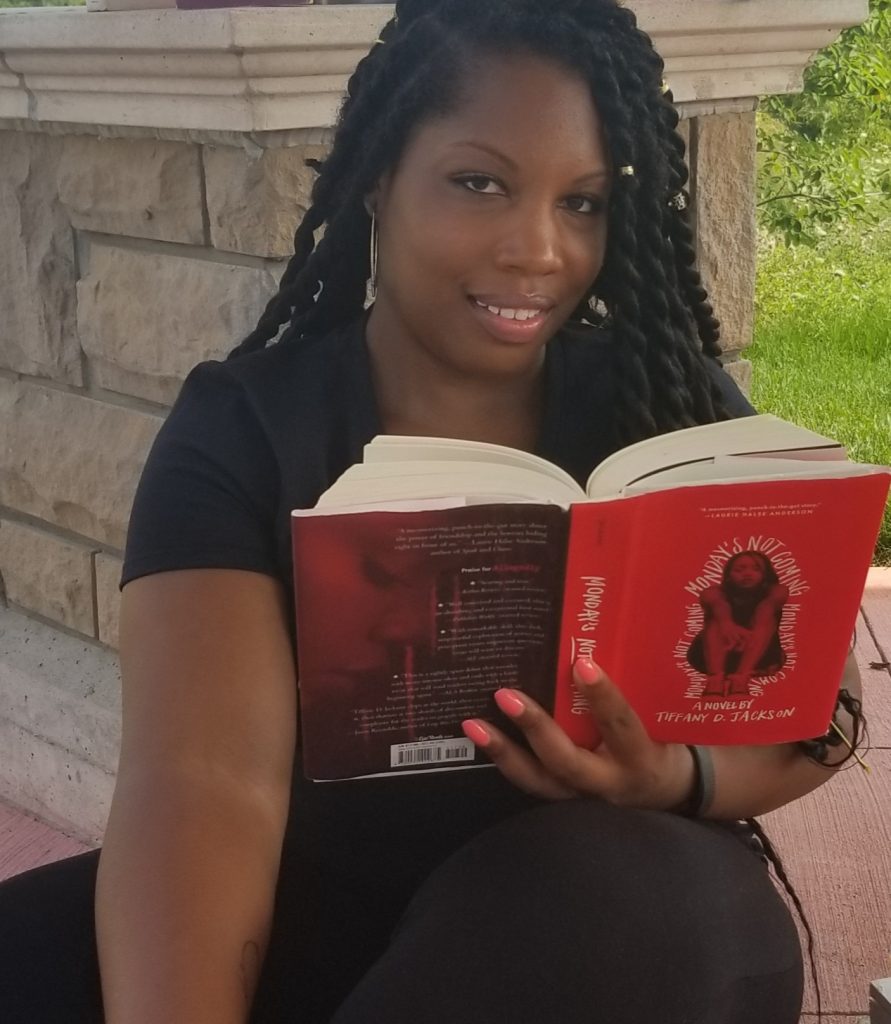 Tiffany Jackson wrote this book due to a large number of black girls who went missing in Washington DC, area. whose stories have been left untold.
The book re-emphasizes a terrible truth that Black women and girls have an incredible burden to bear in America, including the reality that to be black, female and missing is a tragedy in itself. And it seems that no one cares.
How can it be that a bright, beautiful and energetic young girl goes missing and no one notices? And the person who does notice is overlooked and ignored.  There's no media frenzy, no one asks questions, no one seems to care or furthermore no one seems to search for any solid answers. The fact is these young girls are not seen as victims, they are not truly seen at all.
You are your sister's keeper

Black female friendships are of the utmost importance and in a world where black women are painted with incredible race and gender bias', it is these friendships where we find solace and comfort. This fact seems to reign supreme for Monday and Claudia.

Through Claudia's story, we are able to see what that friendship meant to both of them and the ways in which they depended on each other. Jackson takes you on an emotional roller coaster within the pages, and the beauty of black girls who are on the cusp of womanhood, truly valuing each other and leaning on each other is something so beautiful.
Jackson does an amazing job illustrating the core value that as a black woman we are each other's keeper, we feel each other's pain and we are there to hold each other up.
This book is one of the first YA books I've ever read and it single handedly began my obsession with the genre. Beautifully written and although it was built on a very heavy premise it's a story that needs to be told. Monday's not Coming stayed with me well after the last page. I give this story 4.9 stars.
The only reason I held off on the last half star is that I felt the pace could have been a little faster. But that's just me.
What are your thoughts? Have you read it? Let me know!
black books
book review
Missing Black girls
Missing girls in Washington DC
monday's not coming
Tiffany D. Jackson
YA