We're about halfway through summer, I know I can't believe it either; But I'm happy to say that this summer I've eaten some great food, attended some awesome events and of course I've read some truly dope books. Like really DOPE!
My ideal summer day involves sitting by the pool or beach, tasty drink in hand the sun shining down on me with a book in hand.
If your ideal day sounds anything like this then here are the top 10 books by women of colour to add to your summer reading list, ideal for beach reading.
1. Ayesha At Last by Uzma Jalaluddin
This book is so sweet. Think of pride and prejudice with a modern twist. Ayesha, a teacher who dreams of being a performance poet, finds herself attracted to straightforward Khalid in this Pride and Prejudice-inspired romance set in a Muslim community in Toronto. That's enough said and this one is sure to put a smile on your face.
Buy it here: https://amzn.to/2SVrdoI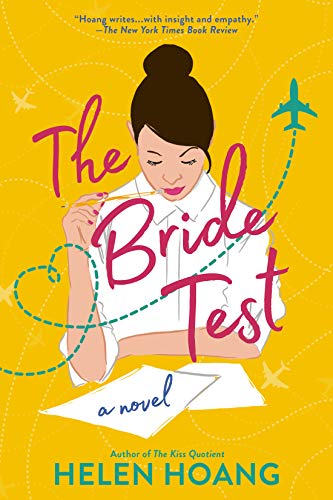 2. The Bride Test By Helen Hoang
There's so much to love in this charming story about a poor girl who gets the opportunity to travel to the US. Esme is a single mother living in the slums of Ho Chi Minh City, with her daughter, grandmother and mother. She is a devoted and loving mother who works tediously to provide for the family. Then one day while cleaning at a hotel she runs into a woman who is looking for a girl for her son in the US. Esme decides to take the bait and live with the woman's son Khai, for the summer in hopes that she will also be able to track down her own father who also lives in LA. Such a great read.
Buy it here: https://amzn.to/328vdXa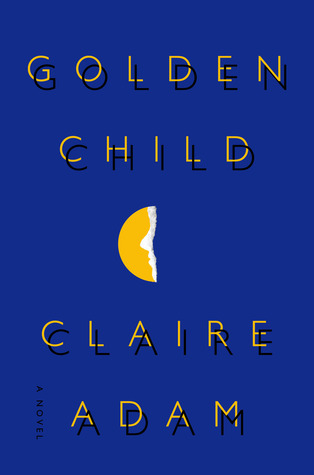 3. Golden Child By Claire Adam
It is a nightmare for any parent, especially when it comes down to life and death, to have to choose between your children; but that is what Clyde Delaysingh, the hard-working father of two teenage sons is faced with. Golden Child is an absolutely beautifully written story that takes place in rural Trinidad and exposes the ugly corruption that tears people apart and destroys families and communities.I didn't expect to love this book as much as I did, but it was such an absolutely gorgeous read.
Buy it here: https://amzn.to/2XjvcvJ
4. Patsy by Nicole Dennis-Benn
Set on the backdrop of Jamaica and New York City, Patsy is an unforgivable tale of trials, tribulations and the American dream versus the immigrant reality. When Jamaican, single mother Patsy finally gets her visa to America she leaves her daughter Tru and mother behind, in search of a better life and an opportunity to reunite with her one-time friend/lover, Cicely.
She boards a plane with high hopes and expectations, unfazed that she is leaving her small daughter in the care of a father, who has never been a part of her life and is married with a family and other children of his own.Patsy soon realizes that life in America is not as easy as she thought.
Buy book here: https://amzn.to/2JUsVoK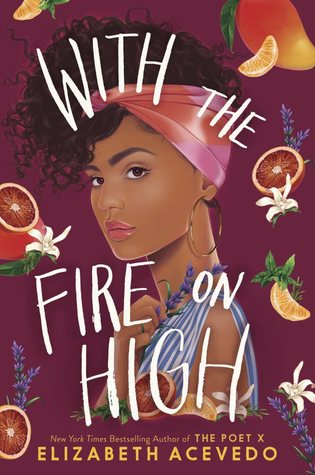 5. With the Fire on High By Elizabeth Acevedo
They say you can't judge a book by its cover but I think this is one of those times when you most certainly can. The cover of this book is gorgeous and the story is equally vibrant. The story follows teen mom Emoni who dreams of becoming a chef. Emoni's love for cooking elevates the book's appeal and I felt I could smell and taste each dish. This was such a happy and warm story about believing in yourself, trusting your instincts and following your dreams. See my first video review of the book here.
Buy book here: https://amzn.to/2ESzmoa
6. The Wedding Party by Jasmine Guillory
Summer wouldn't be complete without a steamy romance from Jasmine Guillory. Theo and Maddie have the same best friend Alexa. Unfortunately for Alexa, they themselves don't like each other at all yet one crazy night something changes. This is the perfect book to pack in your beach bag when you are craving an easy, sweet romance with an added touch of a little something.
Buy book here: https://amzn.to/2YtRcsA
7. Miracle Creek by Angie Kim
I loved this book! At its core Miracle Creek questions how far will parents go to save their children?
Miracle Creek" opens with a fatal explosion at a small HBOT (hyperbaric oxygen therapy) facility in rural Virginia, owned and operated by Korean immigrants, Pak Yoo and his wife, Young. On an unusually eventful day marked by protests and a power outage, a fire breaks out near the oxygen tanks during a treatment session. What follows is the unraveling of this small community as we see each person is guilty in their own way, of something but who actually set the fire???
A gripping, fascinating and beautiful read that will leave you questioning, what would I do?
Buy book here: https://amzn.to/316YQ9W
8. Frying Plantain by Zalika Reid-Benta
If You Love flavour and sweetness you'll Love 'Frying Plantain' By Zalika Reid-Benta.
In this collection of short stories we follow the journey as a young girl becomes a woman. Kara seeks to carve out her space in a world that is giving her conflicting messages about who she is and who she should be.
From first kisses, first drinks to failed friendships and betrayal, we follow Kara as she navigates life in the Toronto neighbourhood of Eglinton West, better known as 'Little Jamaica.'
If I were to change one thing about this collection, I would make it longer, because I didn't want it to end. A well-written, relatable and touching read, I can't wait to read more from this evolving voice.
Buy book here: https://amzn.to/2K9Y6LI
9. Queenie by Candice Carty-Williams
I couldn't wait to read this one and I'm so glad that I did. The novel follows Queenie Jenkins a Jamaican-British woman, living in Britain, but still very much attached to her Jamaican heritage and customs. The story begins as Queenie breaks up with her longtime white boyfriend Tom, and what follows their separation is a long list of impulsive behaviour, bad choices, and self-hate, on Queenie's part, as she struggles with the loss of the relationship and past family issues she never quite dealt with.
Buy book here: https://amzn.to/2uAQauj
10. Let me hear a rhyme by Tiffany Jackson
In this striking new novel by the critically acclaimed author of Allegedly and Monday's Not Coming, Tiffany D. Jackson tells the story of three Brooklyn teens who plot to turn their murdered friend into a major rap star by pretending he's still alive and it is brilliant.
Buy book here: https://amzn.to/2SW4M2P
So happy reading! Which one of these will you add to your summer reading list?
Ayesha at last
beach reads
best books by female writers
best books for summer
canadian writers
female writers of colour
frying plantain
frying plantain book
Frying Plantain by Zalika Reid-Benta
patsy
Queenie
summer reads
The Bride test
with the fire on high