June has come and gone and with it came the roar of soccer season. And the only thing I love just as much as a good book is a great soccer match.
Soccer is also the reason that my reading game slipped a little in June but I managed to get through 7 books all of which I really liked. Here's the breakdown…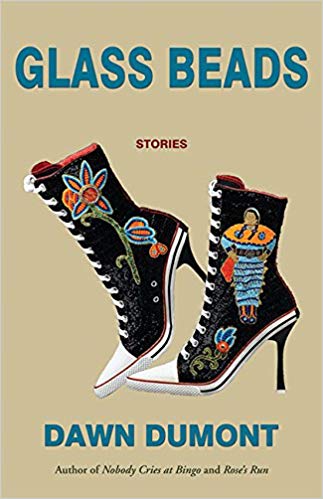 Glass Beads by Dawn Dumont
This is not a book I would normally read but I was prompted on my Libby App by the eRead Canada campaign to read so I did. I'm glad I gave it a chance because I'm always looking to learn more about indigenous and first nations people. It wasn't a novel but rather short stories that were all interconnected. I think this book was a very character driven book and some of the characters were fairly unlikable to the point where I almost didn't finish the book. But beyond the characters, their stories were so profound Overall I thought it was a pretty good collection that had some really strong stories and voices. (3 Stars)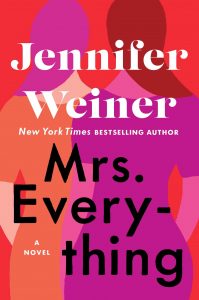 Mrs. Everything by Jennifer Weiner
Jennifer Weiner has the amazing ability to capture the essence of modern womanhood, and that's precisely what she does, once again, in her latest novel, Mrs.Everything.
Mrs.Everything is a story of two sisters Bethie and Jo who are coming of age during a particular time of women's liberation. Although they were born in privilege things take a turn for the worst as they are put through trials and tragedies. Both women take on different paths one decides to follow a more traditional path for women while the other sister rejects the traditional expectations. From molestation, harassment, breast cancer, betrayal, rape and eating disorders the sisters are plagued with incident after incident. While reading I felt both sympathetic, upset and often infuriated by their circumstances. Mrs.Everything I think represents every woman and the constant journey we are on as women to learn, discover and grow and push through in the face of hardships.
Thanks to Simon & Schuster for giving me an advanced copy of this book for my honest review.
(4 Stars)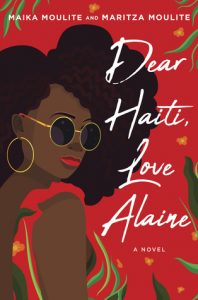 Dear Haiti, Love Alaine by Maika Moulite & Maritza Moulite
I saw this book and immediately fell in love with the cover, because well it's gorgeous. And while you should never judge a book by its cover I feel that in this case, the book is as good as the cover.
The novel centers around the main character Alaine, who seems to be a very self-aware teenager. Both Alaine's parents are from Haiti, but they are divorced and she lives with her Dad. Alaine's mom is an on-air reporter and makes a huge mistake slapping a senator on tv, cringe. At the same time, Alaine also gets in a little hot water in school, almost getting expelled and both women are shipped to Haiti to take a little time out. Since Alaine is suspended she must go to school in Haiti to make up the credits.
I've never read a book that was written through a series of emails, tweets, texts, letters and journal entries but I really loved it. I think it made it more personal and impactful like I was looking in on something I shouldn't be.
I also loved the fact that the book also looked at so many aspects of Haiti including immigration, poverty and colonialism that has plagued the people for centuries. I don't know a lot about Haiti and this prompted me to learn more. Such a great book! Will be released on September 3, 2019.
(4 Stars)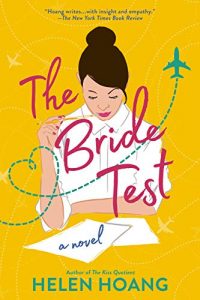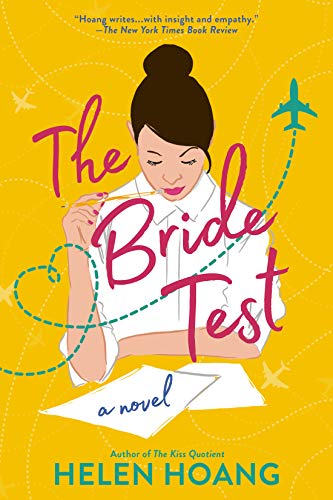 The Bride Test By Helen Hoang
Our past, our mistakes, and our disabilities do not define us; and in spite of them, we deserve love and happiness. That's the core message I received from reading The Bride Test by Helen Hoang.
There's so much to love in this charming story about a poor girl who gets the opportunity to travel to the US. Esme is a single mother living in the slums of Ho Chi Minh City, with her daughter, grandmother and mother. She is a devoted and loving mother who works tediously to provide for the family. Then one day while cleaning at a hotel she runs into a woman who is looking for a girl for her son in the US. Esme decides to take the bait and live with the woman's son Khai, for the summer in hopes that she will also be able to track down her own father who also lives in LA. Khai, on the other hand, is autistic and dealing with issues of his own stemming from losing someone close to him, when his mother pushes this arrangement on him. From the jump, they are attracted to each other, and it doesn't take long for them to find a rhythm.
This book helped me better understand the different aspects of Chinese culture and customs. I loved the fact that there were so many weddings in the book and that's where I got to learn a lot about the people. I also loved that one of the main characters has a disability and the author approaches his quarks so wonderfully. Read the full review here. (4 Stars)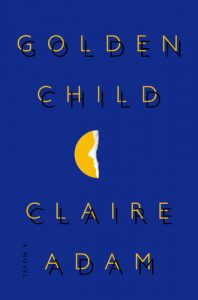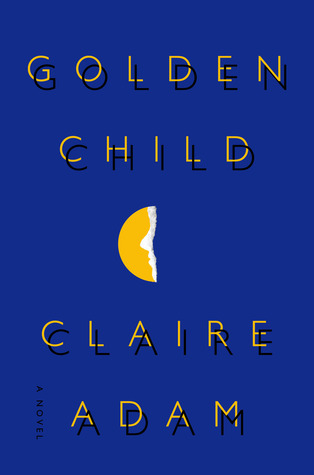 Golden Child By Claire Adam
It is a nightmare for any parent, especially when it comes down to life and death, to have to choose between your children; but that is what Clyde Delaysingh, the hard-working father of two teenage sons is faced with.
Golden Child is an absolutely beautifully written story that takes place in rural Trinidad and exposes the ugly corruption that tears people apart and destroys families and communities.
Although their home is protected by two large dogs, the dogs alone cannot keep out the ugliness that looms around their home
When Joy and the twins, Peter and Paul, are held up at gunpoint at their home. All three are left with scars and fear of the men who promised to return. The book goes on to explain the lives of the boys, one who is beyond gifted, and the other who has a disability.
I've never been to Trinidad but Adam does an amazing job and painting beautiful visuals of life of the island. From epic landscapes, pristine water and the colours of carnival her words come to life making me feel as though I was there.
But even with all the beauty lurks an ugliness that is looming over the family. I didn't expect to love this book as much as I did. But it was such a difficult and gorgeous read. (5 Stars)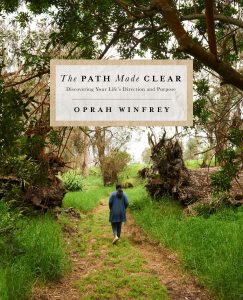 The Path Made Clear – Oprah Winfrey
If you know anything about me, you know that I love me some Oprah. So needless to say I was the first one in line to buy her latest book and even took off the day to read it. Yup, no shame over here. I think this might be another book I put into my yearly rotation, right beside, What I Know for Sure.
In this book, Oprah shares what she sees as a guide for activating your deepest vision of yourself. Backed by some of the most powerful and insightful voices Oprah offers advice of truly living abundantly.
I originally bought the audiobook, then about 10 minutes into it I went out and purchased the hard copy so that I could read it and write notes and I'm so thankful I did. The audiobook was amazing because only Oprah could get everyone from Deepak Chopra to Jay-Z compiled in one audiobook, pure brilliance. Read my full review here. (5 Stars)
Assata by Assata Shakur
I knew quite a lot about Assata and the Black Panthers before reading Assata Shakur's autobiography. First published in 1988, this book has lost none of its relevance, over 30 years later. Reading Assata helped me understand race relations and political activism on a different level. I've heard corruption in the court system but nothing could have prepared me for reading what Assata faced, she is lucky to be alive and we are lucky to be able to read her words and hear her truth. (5 Stars)
That's it for June. Next up I just began Frying Plantain by Toronto writer, Zalika Reid-Benta. What about you, what are you reading next?
Assata
Assata shakur
book review diversity
Claire adam
Glass Beads
Golden child
Jennifer Weiner
monthly reads
Oprah
The Bride test
The path made claer
The path made clear
writers of colour